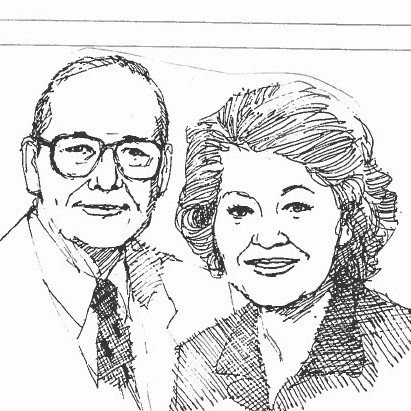 A. D. and Bee Clark - PHS
A. D. Clark served on the Board of Trustees for Tyler Junior College for 52 years. This is the longest tenure of any trustee. Though he did not graduate from TJC, he and his wife were strong advocates for the College and devoted countless hours to it's success. After...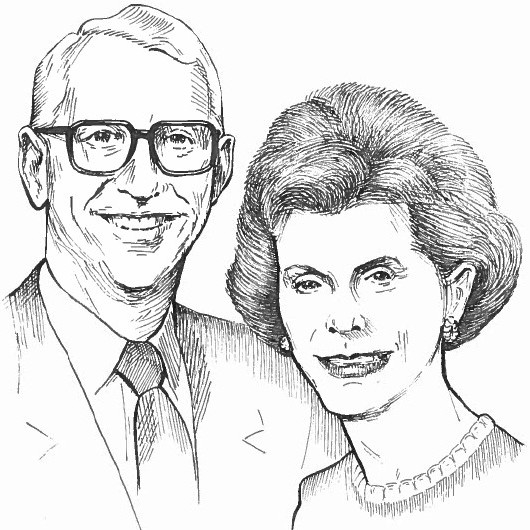 A W Riter, Jr. Family Foundation
A W "Dub" and B J Riter have established two endowed scholarships through the Tyler Junior College Foundation through their family foundation. The first was a Dean's Scholarship, in 1985, followed by a Presidential Scholarship in 2000. Their commitment to Tyler...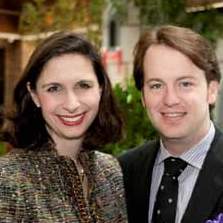 Barbara Shtofman in honor of Dr. Sherilyn Willis and Patrick Willis
The Willis' both attended TJC. Dr. Willis is a well-respected obstetrician and gynecologist in Tyler. Patrick serves as president and CEO of Abegg Willis & Associates also in Tyler. Established in 2015 by Barbara Shtofman in loving memory of her late husband,...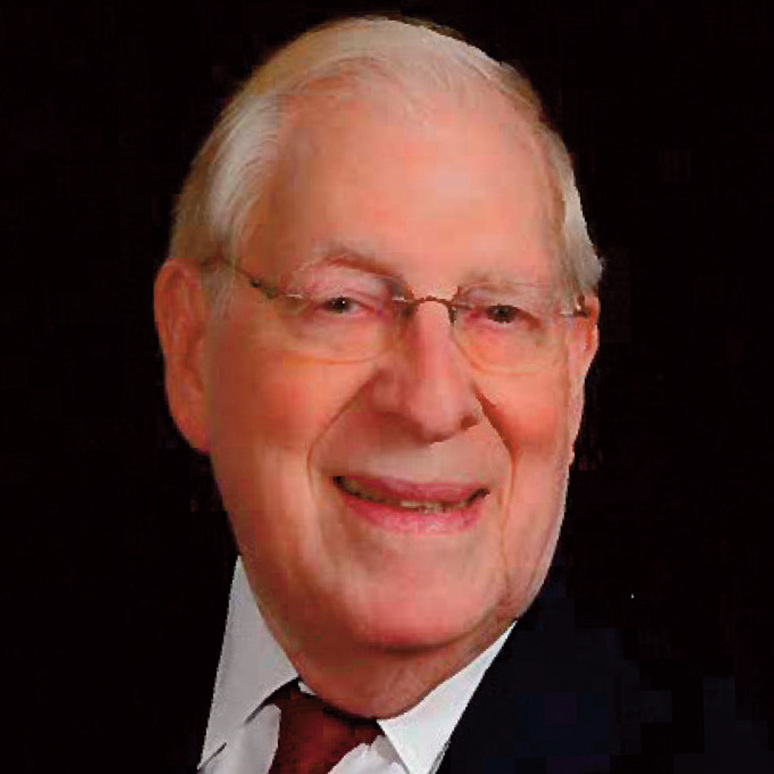 Ben E. Sutton
Ben Sutton attended Tyler Junior College from 1946-48 and finished his education at The University of Texas at Austin. Ben and Elizabeth Sutton moved to Tyler in the mid-1970's were they have remained active in the community. They have invested in numerous...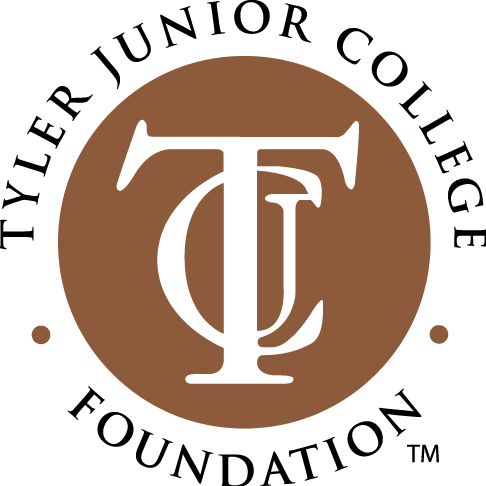 Betty Bower and George Rudy honoring Harlie and Harrietta Clark
Betty Bower and George Rudy are siblings. Betty was born in Memphis, Missouri and attended Jefferson City Missouri Junior College and later graduated from the University of Missouri with degrees in journalism and education. Her career included serving as editor for...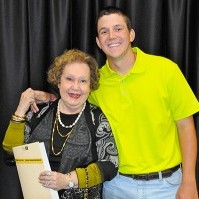 B G Hartley Family
Established in 1998 by B G Hartley and his family. Mr. Hartley came to Tyler in 1960 to open Southside Bank, which has since grown into one of the premier financial institutions in Texas. Hartley was CEO of Southside Bank since its opening in 1960, serving in that...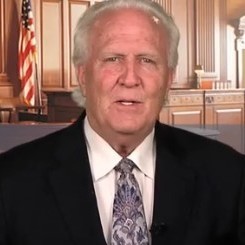 Blake Bailey
Blake Bailey generously established this scholarship in 2009 to further the mission of TJC by providing scholarships to worthy students pursuing vocational careers central to the demands of the modern workforce. Mr. Bailey sought to develop criteria that would honor...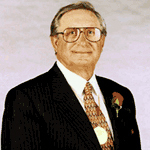 Bob L. Herd Foundation
Mr. Bob L. Herd is the President and Founder of Herd Producing Co Inc. He graduated from Mesquite High School, Mesquite, Texas, and went on to serve for four years in the United States Air Force during the Korean Conflict. After completing his tour of duty, Mr. Herd...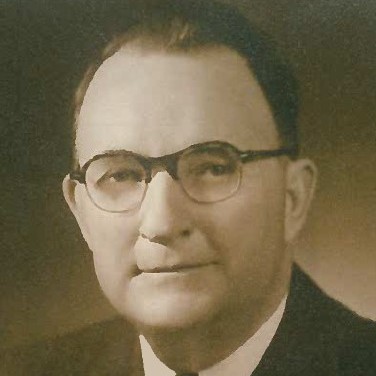 Brady P. Gentry Trust
The Honorable Brady Preston Gentry was born on a farm near Colfax, Texas, in 1895. He was the son of Benjamin Whitfield and Virginia Caroline (McPhail) Gentry and attended Cumberland University and Tyler Commercial College. He received a law degree and began...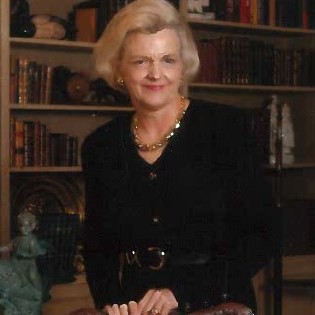 Brookshire family in memory of Ann Howard Brookshire
Ann Howard Brookshire was born in 1932 in Oklahoma City, Oklahoma. Her family moved to Tyler in 1934 and she graduated from Tyler High School at 16. Upon graduation from Southern Methodist University in 1953, she married Woody Brookshire. Ann was an active member of...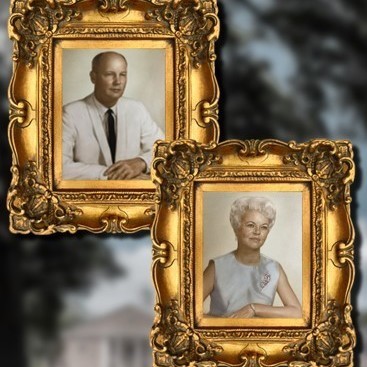 Carla Beck in honor of Carl and Anna Rowe
Carl P. Rowe was a self-made man. With no formal education, he began a career in maintenance with Moore Business Forms and would retire as the General Manager. Anna B. Rowe was a teacher for several years and eventually pursued a career as a radiologic technologist....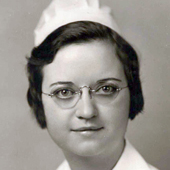 Cheryl Ann Threlkeld in memory of Harriet Core Allen
Harriet was born in 1911 in Ohio. Harriet was raised on a farm with two older sisters, Helen and Hazel, and a younger brother, Buddy. She graduated from nursing school in 1931 and became a registered nurse. She was a surgical nurse, and loved her profession. She took...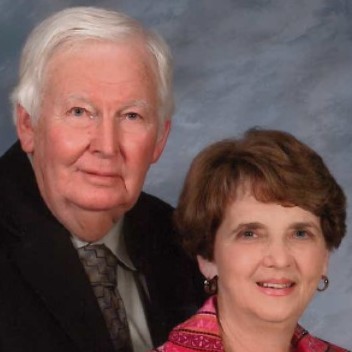 C. L. and Peggy Nix
In 1952, C. L. Nix graduated from Laneville High School in Lanesville, Texas. He was recruited by Coach Floyd Wagstaff to attend TJC and play basketball. While at TJC, he met Peggy Shira and the two were married in 1954. C. L. and Peggy moved to Nacogdoches where he...
Claud Brown and Family
In the 1980's, Claud Brown began to make annual contributions to TJC, his alma mater, with a desire to help disabled students pursue higher education. Through his dedicated support, the scholarship fund grew and after many years it became eligible to be an endowed...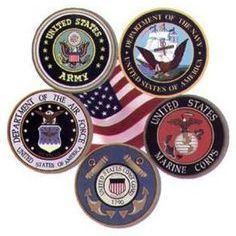 Country for our Country
In 2013, Country for our Country established an endowed scholarship to honor the courageous men and women who have served in a branch of the United States Armed Forces. The endowment provides an annual scholarship to a veteran or dependent of a veteran who has served...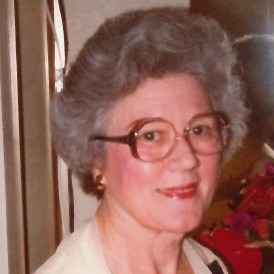 Davida M. Edwards
Davida Edwards was a native Texan, a devoted wife and mother, and a long-time church leader. Mrs. Edwards served as the Vice President of Edwards and Associates, Secretary-Treasurer of W.C. Square Shopping Center and as Vice President of W.C. Supply Company, Inc. She...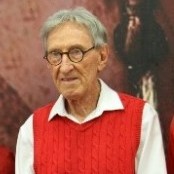 David and Nancy Lunceford in honor of Bill Giles
Bill graduated from Van High School in 1956 and earned a teaching degree from East Texas State University. He began his teaching career in Van in 1960. He completed his Master's Degree and began working as a counselor in 1966. Bill is the father of two children and...
Dr. Jim Vaughn
Born in 1912, in Tyler, Vaughn, son of Edgar H. and Lillie Mae Miller Vaughn, was educated in Tyler schools, attending Tyler Junior College, The University of Texas at Austin, and University of Texas Medical Branch, Galveston, where he received his B.S. and M.D. in...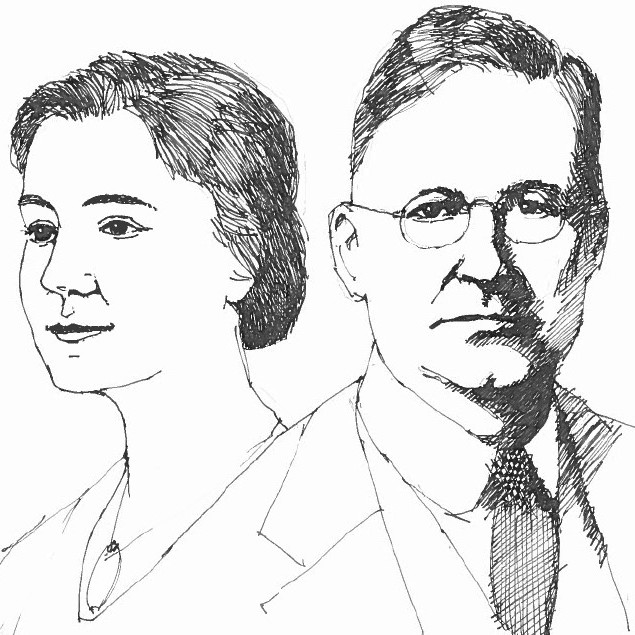 Dr. Jim Vaughn in honor of his parents
Born in 1912, in Tyler, Vaughn, son of Edgar H. and Lillie Mae Miller Vaughn, was educated in Tyler schools, attending Tyler Junior College, The University of Texas at Austin, and University of Texas Medical Branch, Galveston, where he received his B.S. and M.D. in...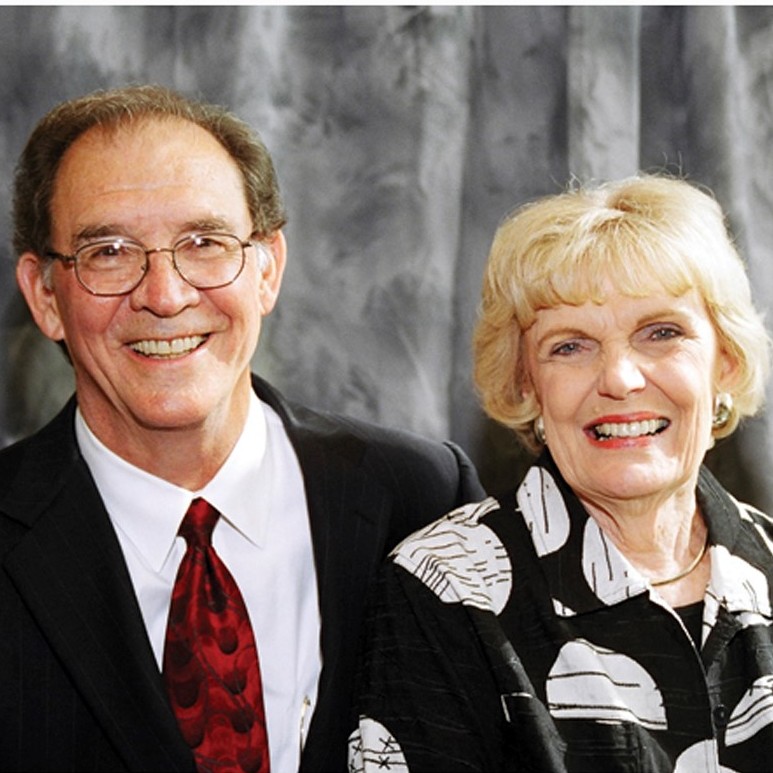 Dr. Paul Powell and Cathy Powell
Dr. Paul Powell and Cathy Powell have served the community of Tyler, Texas for many years. Paul served as pastor of Green Acres Baptist Church and is the author of several books. He and Cathy established this scholarship in 2011 to help deserving students of Tyler...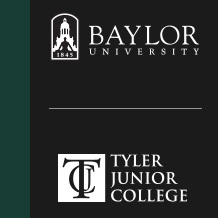 Dr. Paul Powell and Cathy Powell Baylor Bound
Dr. Paul Powell and Cathy Powell were the first to establish a scholarship for TJC students as part of the Baylor Bound program. Baylor Bound is a partnership between Tyler Junior College and Baylor University designed to help students transfer more easily between... Dr. Rita Bryant Turner in memory of Austin P. Turner
Dr. Turner established this award to honor her late husband and further the educational philosophy of Tyler Junior College. The award is bestowed upon a recipient who will be pursuing a degree in accounting at TJC and be interested in pursuing a bachelors degree in...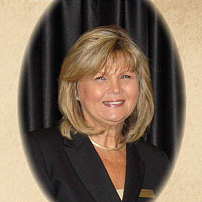 Family and friends in honor of Betty Briggs
Betty Briggs served as Director of the TJC Alumni Association for 15 years. Under her leadership, the Association grew to nearly 2,000 members and more than $200,000 in endowed scholarships were awarded through membership dues. When Betty retired in 2013, family and...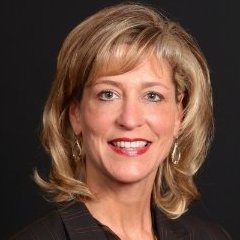 Family and friends in honor of Dr. Kimberly A. Russell
This scholarship was established in 2015 to honor Dr. Kimberly A. Russell, for her many accomplishments during her 16-year tenure at Tyler Junior College. Under her guidance, TJC has developed an Advancement Office that is considered a national leader. Dr. Russell...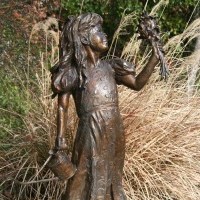 Family and friends in memory of Alison Joy Baker
Alison Joy Baker passed away in 1991 at the age of 25. She was an inspiration to many in the Tyler community. Born with special needs, she was the inspiration behind the Kiwanis Children's Place, a residential program for children with severe health, behavioral or...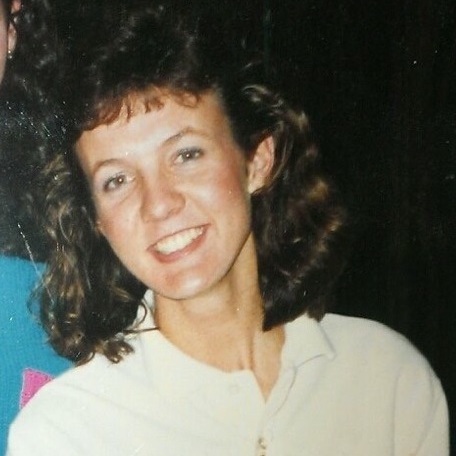 Family and friends in memory of Christine Veien Michaelis
This scholarship was established in 1994 by friends and family of the late Christine Veien Michaelis. Christine was a student at TJC, majoring in Dental Hygiene. After her untimely passing in 1994, friends and family made donations to Tyler Junior College in her...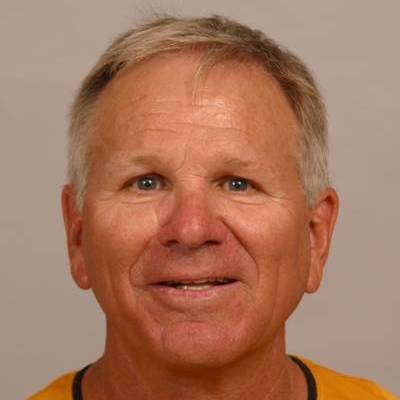 Friends and family of Coach John E. Peterson
After learning about Coach John E. Peterson's retirement, the TJC tennis teams, his former students, colleagues, friends, family and the Tyler tennis community came together to surprise him with the establishment of an endowed scholarship during a dinner in his...

Gloria and Ralph Davis
Ralph L. Davis was born in 1926 in Houston, TX. After graduation from high school and military service, he moved to Tyler in 1951. Ralph started many businesses in Tyler, including the R.L. Davis Manufacturing Co. and R.L. Davis Fine Jewelry. Ralph was devoted to...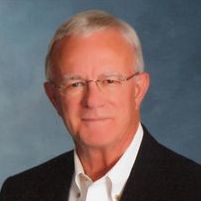 Harold and Rosemary Beaird in honor of C.C. "Pinky" Baker, Jr.
Clifford Charles (C.C.) Baker was born in 1940 in Murfreesboro, Tennessee. He was a graduate of John Tyler High School and served 25 years as a teacher, coach, principal and superintendent. He then served as vice president of Development for Tyler Junior College and...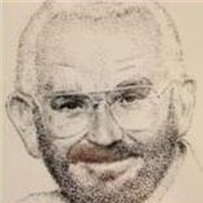 Harold and Rosemary Beaird in honor of Dick Johns
Dick Johns graduated from TJC in 1948. After serving in the military during the Korean Conflict, he served ten years as engineering illustrations editor for the General Dynamics Corporation in Fort Worth. Johns is a published author and artist, creating more than 100...